Keeping your Cool in Tropical Malaysia
Malaysia is an area associated with warm and friendly people, blessed with natural wonders. We have a variety of places as well as activities for almost everyone from stunning beaches, jungles, historical sites plus much more. It's an enjoyable destination to explore for a truly Asian Experience. Malaysia, situated near the equator has a climate that is warm as well as humid throughout the year. Therefore if you are traveling around Malaysia, keeping cool is essential for you to have a pleasurable journey. Here are some simple methods for cooling off in Tropical Malaysia.
1. Drink Coconut Water
The refreshing coconut water has long been a favorite beverage for keeping one's body cool throughout Malaysia. This particular sweet beverage will not only cool you but also energize you because of its high levels of carbohydrates as well as proteins.  Therefore rather than reaching for that fizzy carbonated beverages which will merely provide you with a temporary relief, just head over to a local stall and enjoy the cool coconut water.
2. Eat Hot and Spicy Food
You must be thinking this guy have to be insane. Eat hot and spicy food in a hot country.  You might have realized that the hottest country have the spiciest food and the spiciest chili.  Eating spicy food can stimulate the heat receptors that are in your mouth and trigger your body to perspire. And everyone knows perspiration is our natural cooling system.  However if you are not use to hot and spicy food, avoid it or else you will spend the rest of your holiday in the toilet.
3. Wear Lightweight Clothes
Put on lightweight, light colored cotton clothes. Cotton fibers absorb perspiration and when it evaporates it will cause you to be cool. Light color reflects the heat whereas darker color absorbs heat.  Additionally make sure your clothing is loose fitting. This is to encourage air flow to your body. Avoid synthetics clothes cause this type of fabric don't permit you to perspire.
4.  Avoid Caffeine or Alcoholic Beverages.
 I'm sure that on a hot day, you feel like reaching out for your favorite brew. It's best to avoid alcoholic beverages as well as caffeine during the day because this can lead to dehydration. Drink lots of water; don't wait until you feel thirsty. If you are dehydrated as well as hot you run the risk of acquiring sunstroke. This is very serious. Even if you drink alcohol at night, make sure you additionally drink lots of water in order to balance out dehydration.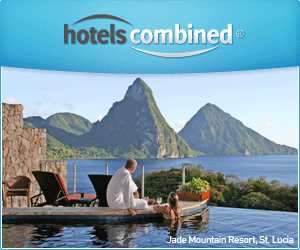 5.  Choose Cool Holiday Locations
If you are going for a holiday then head to where it's cool.  Such as a breezy beach, up on hills or even in the jungle. Malaysia has some great spots to choose from. For beach my personal favorites are Port Dickson and Cherating.  In terms of cool hills head over to Cameron Highlands.
Product Asia Experience – Your Best Vacation Guide E-Book
Website yourbestvacationguide.com
Cost $9.99
Guarantee: 60 days 100% Money Back Guarantee
Traveling To Asian continent Is Something Everyone Should Experience
Asia country is like no place on earth. A rich and unique culture, doubled with some of the most idyllic natural landscapes in the world, as well as some attractions that you cannot find anywhere else, these are the things that set Asia apart in the tourist world.
In this E- Book you will find some of the best experiences one could have while visiting the Asian continent, specifically the following destinations: Brunei, Cambodia, Indonesia, Malaysia, Myanmar (Burma), Philippine, Singapore, South Korea, Thailand and Vietnam.
For each of the chosen Asian destinations, you will find the best options for your complete and perfect experience. Each destinations has been summarized to show you the definite best things to do and see, as well as other useful information for tourists following these main points: