Every time I search for a getaway for my family, there are some criterias which I look for. I look for destinations are located close to food outlets, some retailers and also maybe a shopping mall as its much easier to search for all those things there. Travelling with little kids this is very important to us. Another item that I look for is whether there are fun as well as educational activities for my family there. I like to try different things each time. We have visited the Hot Air Balloon and Flower Festival in Putrajaya. And is looking forward for the International Fireworks competition there. Below are some of the enjoyment and Educational activities that we have visited. Some of the prices might fluctuate so its best to visit their website first before you go there.
I've listed all the activities by the state of that it is located in. To go straight to the reviews, just click on the link below. For the summary of the activities just scroll down.
CAMERON HIGHLANDS
KUALA LUMPUR
MELAKA
JOHOR
PORT DICKSON
KEDAH
SHAH ALAM
PERAK
CAMERON HIGHLANDS
This place is a favorite with my wife. It is locin Tanah Rata, the main town in Cameron Highlands. Its actually a research centre for MARDI, a local farming research organization in Malaysia. Here you can find lots of different plants in full bloom. It is nice to stroll between the flowers as the Cameron Highlands weather is cool. And the entire place smells nice. There are also other fruits trees like grapes and common to Cameron Highlands, strawberries. There is entrance fee to this park. Just go to the website to know more. Here is my review on the Taman Agroteknologi Mardi, Cameron Highlands
We like to come here for tea as the view here is excellent. The teahouse hangs over mountains of green tea trees. The view is awesome. The road to visit the tea house is long narrow and winding. You will travel through large green fields of tea trees. At the end of the journey you will come to a spectacular tea house. Other than the spectacular tea house, there is also a working factory where tea is is prepared. Here you can walk though a path to the various stages of preparing tea leaves. Also littered around the Tea house complex are old factory equipments that was used in the making of tea leaves. The entry fee to the tea manufacturing plant is free. Click here to know of my take on the Sungai Palas BOH Tea Plantation.
KUALA LUMPUR
This learning centre is on the 4th floor of the iconic Petronas Twin Towers. You go in via a pod like vehicle into a dark tunnel which will take about 4 minit. The ride coupled with the lighting and sound effect will give you the feeling that you are traveling through space. Then you take a walk through the exhibits. Most of the exhibits is related to the oil exploration. My little one even tried the oil rig escape slide. The last section was my son's favourite. There were lots of educational interactive games and exhibits to try. My son still talks about going there. There are even rest areas for families near to the displays. Thus you can take a break while your kids explore. The price was reasonable for the fun we had. We all paid RM15. 00 for Adults and RM5 for children aged 3-12 years old. Click here to read my article on the Fun Learning Petrosains Science Discovery Centre
Aquaria KLCC is an under the sea park located beneath Kuala Lumpur Convention Centre and next to Petronas Twin Towers. Aquaria KLCC is a world-class aquarium that showcases animals and various types of vibrant marine life species from Malaysia and around the world. It was so nice to travel via conveyor walkway under the marine life. We saw large stingrays, sharks and many more. It was awesome to see sharks so closeby. There is an entrance fee. Please checkout their website to know more. Click here to know Why We Love Aquaria KLCC (And You Should, Too!)
Farm in the City is in the Seri Kembangan area yet surrounded by nature with trees and animals. To date its the best petting zoo in Malaysia. Animals are here are quite tame. My sons especially loved feeding the racoons.
There are lots of animals roaming around especially chickens and roosters. My own two budak bandar boys loved chasing chickens around.
To read about our adventures at Farm In the City, please click here. Malaysia 's Premier Petting Zoo, Farm in the City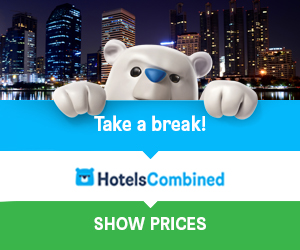 MELAKA
The River Cruise Melaka is a must try when visiting Melaka. Melaka has done so much to beautify the rivers and also their surroundings. What used to be kitchens or toilets of the homes along the river, now is beautiful shops and little cafes. There is even lots of attractive murals on the buildings. The cruise takes about 45 minutes. You can take the cruise from the jetty next to the Maritime Museum or from Taman Rempah in Pengkalan Rama. To see my review on the Melaka River Cruise, just visit my post An Outing in HistoricalMelaka
The Mini Malaysia has different "kampung" (village) houses of the 14 states in Malaysia. You can go into each house to have a feel of the feel how people lived. You are able to go into the different rooms. Each house has different artifact with explanation as to what that item was for. It absolutely was fun explaining to my children what each item was for and how to use it. My little ones had a great time running through each house. Additionally, there are different cultural demos to learn from, like the gasing (top spinning), kueh-making (local dessert making) demo, batik painting. If you want for more information about Malaysia without visiting the various, pay a visit here. Mini Snips of Malaysia at Mini Malaysia Melaka
So this time around when we went back to Melaka, I brought the little ones for an outing at the Melaka Bird Park.
At first it didn't look like much cause the reception and ticketing area appeared rather gloomy. But when you have entered the spacious park, you'll be surprised especially by the size and how bright the place is. There are birds flying around. They even came to eat from your hand, seat on your head and shoulders. Two even landed on my shoulder. My kids were really amazed. You could even buy 3 small cups of bird food for RM10 to feed the birds. As people was feeding the birds at the entrance. So most of the birds were there. A big macaw managed to get the plastic cup of food from my hands.
Click here to know more about the Melaka Bird Park. Walking with the birds at Melaka Bird Park
The Proclamation of Independence Memorial was a Dutch Colonial Mansion. It used to be the Malacca Club, a clubhouse for the British Expatriate when the British ruled Malaysia. It was later converted into the Memorial depicting the Malaysian road to Independence.
To know more please click here Proclamation of Independence Memorial
A beautiful replica of the original Sultan Mansur Shah's 15th-century palace. It is build the traditional way, without any nails. According to historical records, the original was destroyed a year after the sultan ascended the throne by lightning.
The outside the building is overwhelming. The garden areas are well taken care off.
To know more, please click here Malacca Sultanate Palace, Melaka
JOHOR
Part of my kid's present was a trip into Legoland Theme Park. We didn't take the water park as we didn't want the children to be too exhausted.
We began at the Driving School at Legocity. Where my son got to drive his own Lego car around on the roads complete with traffic lights and stop signs. There's also one for toddlers but my 5 year was not keen. So we move on. As the Boating School was under maintaince, we proceeded to the Rescue Academy. Its a little Fire Station. The activity here was more of a team effort. You need to pump the handle to move the fire truck to a building, run and pump water to a gap at the building. Until the fire fighter comes up, then run back to the fire truck and move back. It was fun challenging different families. Later my wife and my children went to the Airport City to go for Airplane Merry Go Round. To know more about Legoland Malaysia, please click here Building Up Fun at Legoland Johor Malaysia
PORT DICKSON
Port Dickson is known as " the Army town" due to its large army and training base located here.
Together with that they also have the largest Army Museum in Malaysia. Its listed on the Tripadvisor's No 1 thing to do in Port Dickson. So its a must visit when you are in Port Dickson.
The museum is has sections an open area and air conditioned rooms. But the main attraction were all at the open area. Here there is a a train and carriage, fighter jets with even their missiles attached, helicopters, various cannons, loads of tanks, a UN Peacekeeping jeep and even a large Satellite Dish. My son enjoyed exploring the army vehicles. We spent almost an hour outside. There is also a monument for those that was killed in the line of duty.
To know more what's in the Army Museum, please click here A Boy's Wonderland – Muzium Tentera Darat, Port Dickson
When a colleague who was from Port Dickson mentioned that there's a little oceanarium with all colourful sea fishes. I search for it. But as with most places in Port Dickson, it was quite hidden. It took a while to locate it. The landmark to look for heading from Teluk Kemang is the Cendol Bakar shop just after a petrol station. Turn left after the Cendol Bakar and go straight in and turn right. There are no parking bays, so you have to park on the side of the road. Not sure how to get there, just refer to the Google Map at the bottom.
There is large number colourful sea fishes and corals. With fishes that most kids know – Dory and Nemo.
Click here to know more, Colourful Fishes at the Pusat Ikan Hiasan Port Dickson
KEDAH
The name says it all, this museum highlights everything and anything about paddy and the activities related to it. One of the most fascinating item in this museum is the one of the kind display located on the 2nd floor. You go up by way of a dimly lit spiral staircase. After reaching the end, "WOW" you'll be amaze. What beckons you is a 360 degrees auto rotating floor with a 3D mural of the surrounding landscape. You will have a view of beautiful paddy fields and the famous Gunung Keriang. This 360 degrees panoramic view mural is the going ons surrounding the Paddy Museum. The mural was painted by a Korean artist. The mural not only shows the surroundings but also the several seasons from planting till harvesting. Click here for more, Muzium Padi Kedah – Paddy Museum, Kedah
Discovered this place from a Sightseeing Brochure at the Holiday Villa Alor Setar. Another hidden gem in Malaysia. Its not even listed on Tripadvisor's "Things to do in Kedah". It is a science centre similar to the Petrosains in Kuala Lumpur only smaller. Its located just next to the Paddy Museum. As it was pouring heavily outside, it was also great to escape the harsh weather. We went there after browsing Paddy Museum.
This kind of place is a great learning experience for kids. Here there is a lot of interactive displays where kids can participate. There are plenty of booths with different science experiments to try. All booths are not high, so most kids can participate. A word of advise to parents, don't just sit watching. Participate with your children, describe to them different experiments. It will be more enjoyable for you and your kids. There are instructions on how each display works. To know more please click here. National Science Centre North Regional Branch- Kedah, Malaysia
The key landmark here that can be viewed as you enter Alor Setar. Located next to Aman Central and over five-hundred ft above the sea level. Here you will get a 360° bird's eye view of Alor Star and areas around it. You go up to the observation deck via a bubble lift. Up there you will have a magnificent view of the city and paddy fields. Most of the attractions in Alor Star can be seen from the Tower such as Pekan Rabu, Aman Mall, the Royal Museum, Zahir Mosque and Istana Kuning. In the distance you can see Gurung Jerai and Gunung Keriang where the Paddy Museum can be found. Alor Setar Tower – "Alor Setar Landmark"
SHAH ALAM
The displays are divided with various themes. Some were realistic and some were not.
There were displays that you could join in to take photos. Like giving a speech at the United Nations with Obama and Putin or having tea with Audrey Hepburn. There were wax models of The Queen of England, William and Kate, the Beckhams, Jet Li and more. To know more, please click here. Red Carpet Wax Museum @ i-City, Shah Alam
PERAK
The Spritzer Ecopark is located right next to Spritzer factory, and there is the parking available in the park.
Driving in you're going to be surrounded by lots of greenery with really fun roadsigns like monkey or otters crossing.
Here you can go for a tour of the Spritzer Bottling plant. Nevertheless we opt that out. Cause the Ecopark appeared more inviting. And it was free. With the all the trees around, the park look so refreshing and soothing. There was a little stream running through the cafe. Here is where mummy and opah relax while we played golf.  To know more, please click here Mini Golf at Spritzer Ecopark, Taiping.